Hey hey!
Bear with me as I finish my wrap up series of 2017. Yes we're a quarter way through 2018, but let's stroll down memory lane with my 2017 year in review. Beware of LOTS of recapping:
What I READ in 2017 (+ review links)
Fun reading STATISTICS
My BLOGGING chronicles of 2017
All the obsessions ahem.. FAVOURITES OF 2017
Other LIFE occurrences of 2017
READ
I read 80 books in 2017 so you can click on the images to see their Goodreads summaries. I have also linked the reviews of the books I have reviewed and mini reviews for the rest of them i.e. after my review crisis (more about that at the end of the post). The start of the year was characterised by MANY sequels was I tried to finish off series I started. The second half of the year was mostly filled with popular YA books that I hadn't read yet and literally the whole book community has.
January
---
February
---
March
---
April
---
May
---
June
---
July
---
August
---
September
---
October
---
November
---
 
December
---
STATISTICS
1. Totals
---
80 books
34 581 pages
18 finished series
2. Lengths
---
Shortest book:

15 pages
Longest book:
Winter by Marissa Meyer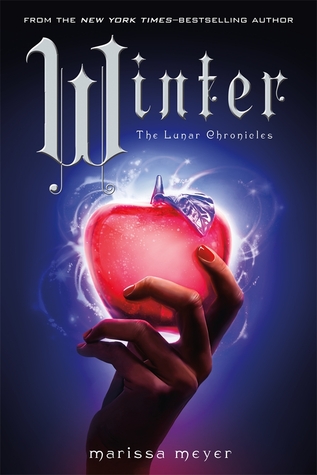 827 pages
4. Average rating
---

3.8 stars
5. Most popular genre
---
FANTASY
I tackled a lot of fantasy in 2017 and I'm happy to say that there were so many good ones! I started a whole lot of fantasy series and looking at my stats, almost all my highest rated books were fantasy novels. It also helped that I reread all of the Harry Potter series which were fantastic as always.
BLOGGING
Most of my blog posts in 2017 were book reviews and monthly wrap ups but I really wanted to have a greater variety of posts like discussions. I think discussion posts are always so interesting because I love chatting about different bookish aspects and the community. Also lists are great but I have major problems when it comes to remembering what actually happened in a book after I've finished it, so listing recommendations are a bit difficult.
For blogging, I think I started off the year strong… but then I got caught up with the demands of my school and found little time to think of more creative posts but I want to do better.
I had my 1 year blogversary in 2017 and it's still so weird to me that I've stayed in the blogging game (despite the multiple times that I've neglected it shhhh…) I've discovered that many of my more recent blog posts have been GIF-less which is upsetting, so I'll be sure that changes this year. I also found that I didn't interact with the blogging community as much as I wanted in 2017.
Top posts
---
I don't know what it was about this post that made it the most visited one in 2017 because as far as I know, this isn't a well-known book. Nonetheless, I distinctly remember writing this book review and enjoyed the novel, so good memories! If you're looking for a good YA political mystery thriller, I HIGHLY recommend this novel.
I shared my mixed thoughts on the season 2 premiere of the TV show, Shadowhunters and that's pretty much it. A little more snark than usual but it's so frustrating seeing the direction they're choosing to go because the world is underdeveloped and unnecessarily convoluted, and the many storylines lack flow and consistency across episodes. Also, their attempts to deviate from the source material are literally for the sake of being different. And I did enjoy the book series so that definitely contributes to my feelings on the show. It's not all negative but I tend to focus on my glaring annoyances with the series. Mini rant over.
Another post I'm confused as to why it's one of my most popular. Not a popular novel as far as I know and it's the finale of the series. Perhaps this is due to the fact that this book was released MANY YEARS after its predecessor – 6 years mate. It didn't quite meet my expectations but it's a different novel, so if you're interested in reading about the American Revolution without its usual glorified lens, you might want to try this series!
FAVOURITES
1. Books
---
I did write a whole post on my favourite books in specific categories with my Book awards: 2016 edition but I though I might list a few that were my overall favourite reads of 2016 (psst! All my thoughts and their synopses can be found in that above post).
I have posted my favourite reads of 2017 under specific categories in by Book awards: 2017 edition but this mini list just includes my overall favourite novels of 2017. I'm super happy that I discovered so many great authors in 2017.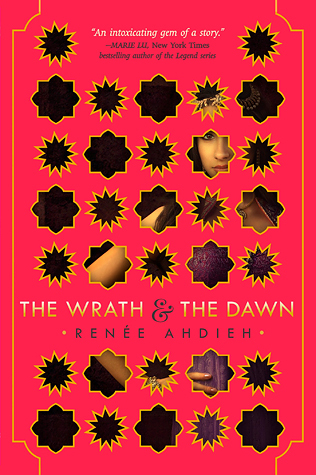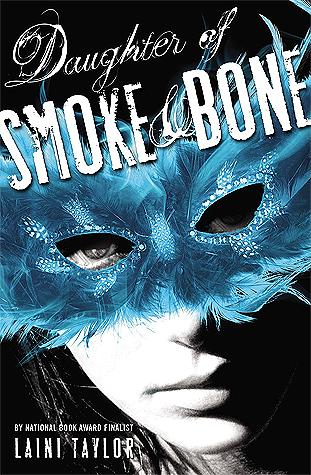 Winter by Marissa Meyer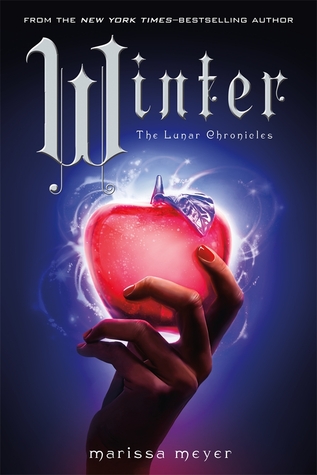 3. Movies & TV
---
I watched an unhealthy amount of movies and TV shows which took over my life in 2017 and upped my procrastination levels dramatically. Suffice to say they robbed me of reading time, blogging time and studying. But at least I found some good entertainment.
PS. I'm not a movie/TV expert so I can speak of the quality of them. These are just ones I personally enjoyed.
Movies:
Hunt for the Wilderpeople

This movie was recommended to me by a friend and I'm so happy that I listened. This was a genuinely hilarious and heartwarming movie. I loved the cast, the dialogue and the adventure set. It was different and charming and also set in NEW ZEALAND!!. Would definitely see it again.
Iron Man
I started a a mini challenge for myself in 2017 to watch 17 Marvel movies/TV shows in 2017 according to the MCU timeline because thanks to my obsession with Agent Carter which piqued my interest in superhero films. This was the first time I watched the whole movie and I thoroughly enjoyed it. This Iron Man origin story was filled with cool tech, intense action scenes balanced with smart humour and of course, a lead that was snarky yet easy to emotionally invest in.
Moana
Of course I was going to see Lin-Manuel Miranda's next project and it didn't let me down. The CGI was beautiful and the soundtrack was fitting and catchy. The overall storyline seemed quite typical of Disney but the Polynesian setting and plot was executed in a way that seemed fresh. The characters were fun and I found the movie super entertaining.
Hidden Figures

A movie focused on three intelligent and capable women of colour leads with individual personalities and interesting storylines. Ummm… yes!! In a hostile climate of heavy racism, this film definitely stirs up some strong emotional responses, showing the undervalued contributions of three African-American mathy women in the U.S. space program. It was inspiring, frustrating and an overall engaging film!
TV:
Sherlock
I'm obsessed. This Sherlock adaptation had me hooked from the first episode. The series is full of twists with such brilliant and suspenseful storylines. All the characters are complex and interesting and I love the interactions between the Sherlock and Watson. I enjoyed the longer episode format of the show and the uniqueness of each episode. Now just waiting on the indefinite release of the next season.
A Series of Unfortunate Events
This is such a strange series that reflects the tone of the book series. The dark and depressing story of the Baudelaire children is executed in a way that is funny and light-hearted, but completely appropriate to the series itself. The characters are silly, the adults are useless, the events are exaggerated and the story is absurd, but I love its weirdness and how true it stayed to the books. It's tragic, silly and it works perfectly.
Daredevil
I decided to start another Marvel Netflix TV show since I enjoyed Jessica Jones so much. This seemed like a popular one so I decided to give it a go, but I was skeptical going into it for some reason. This was absolutely fantastic and I was super impressed. It's dark and gritty and we get a hero who realistically gets beat up a lot since he impulsively goes into his fights by himself. I love the way that the action scenes are filmed straight on (I don't know the terminology) without the typical "stylistic random cuts" between each punch/flip etc., making them seem real, scary and intense.
Criminal Minds
I think criminology is super interesting so of course this show captured my attention. I like the depth it goes into profiling and the serial killer cases in each episode are stimulating if not a little repetitive. No matter how twisted or bizarre the episodes got, I still found myself invested in the show and characters.
4. Other
---
Buzzfeed Unsolved
Speaking of serial killers and crime, I alongside many more people discovered the series that is Buzzfeed Unsolved. This series explores infamous unsolved crime and supernatural mysteries and I'm obsessed. I love the hilarious commentary between the two hosts, the way the unsolved cases and theories are presented.
LIFE
I only just met my reading goal in 2017, but I still super proud because some of them were pretty big novels. I reread the Harry Potter series and that was the first time I reread a whole book series in order.
As mentioned above, I set myself a Marvel 17 in 2017 challenge in which I tried to watch 17 shows and movies in the proposed MCU timeline order. I was very successful basically catching up with everything by the end of he year. And I thought that wasn't enough so I started another self-imposed challenge in the DC Universe for TV. Now I'm about 80% of my way through that.
You can see why I had a productivity problem in 2017.
I got into a book reviewing slump towards nearing the end of the year so you may have noticed the lack of book reviews on the blog. This problem has accumulated over the months and I don't even want to look at the number of books I need to review now.
I went on a blog and social media semi-hiatus at some point during 2017 due to school stuff and such, but I don't know whether I've officially exited from that…
This supposed recap of my life in 2017 has somewhat turned into a bookish life discussion, but I guess that's just a reflection of my life. And I'm not that great at sharing… This post has gone on long enough so thank you for sticking it out until the end. This is my absolute LAST wrap up post for 2017 so we're finally done!
Emily x
DISCUSSION TIME
What was your 2017 like? Highlights and favourites or new obsessions? Any memorable experiences or proud achievements? Comment below!