Hey hey!
I've got my October recap today!! Get ready, this is a long one. So I don't think an introduction in needed.
READ
Reading challenge
---

I was able to get 56 books FINISHED by the end of October for my goal of 80 this year (70%). I've been super busy catching up with my 2017 reading challenge. I'm still not quite "on track" with my challenge. (In fact I'm still 9 books behind schedule *ahem*). Moving on…
Books
---
I am pretty pleased with my reading progress this month. I was able to finish 10 novels in October and I feel so accomplished. Last month, I was super determined to make my way through my TBR list and catchup with my reading goal.
Finnikin of the Rock (Lumatere Chronicles, #1):  my friend has been hounding me FOREVER to read this book. And I've finally done it!! It had a classic fantasy vibe and it was surprisingly super dark and mature. Good stuff!
The Darkest Minds (The Darkest Minds, #1):  I've said this before, but I was so unsure about this dystopian series because I haven't had much luck with them after my obsession during the craze. Luckily, I really enjoyed this book. I thought the characters were great and this "disease" that gave unique powers to children were super interesting.
Daughter of Smoke & Bone (Daughter of Smoke & Bone, #1):  I knew next to nothing about this book before diving in and I'm super happy I did that. This was truly a wonderful read with beautiful writing. What I was super impressed with was how some "tropes" were reworked and I actually enjoyed them?!?
The Evolution of Mara Dyer (Mara Dyer, #2):  I actually enjoyed this sequel more than the first book of the series. I liked seeing how the Mara dealt with the events from the previous novel and learning more about the supernatural background to what was happening.
The Winner's Crime (The Winner's Trilogy, #2):  and the frustrating romantic chronicles of Kestrel and Arin continue. They need to sort out their issues.
Never Fade (The Darkest Minds, #2):  it took a while for me to get hooked back into the story and warm up to the new characters. It was still a fun continuation of the story.
The Winner's Kiss (The Winner's Trilogy, #3):  this was a fantastic end to this series which kept me guessing at every chapter. I think the tragic and heartwarming moments were balanced super well.
Days of Blood & Starlight (Daughter of Smoke & Bone, #2):  it took me a while to get into this sequel but this writing is so addicting. The focus really moved away from the romance to the war and it was super interesting to see its complex dynamics.
Froi of the Exiles (Lumatere Chronicles, #2):   I was kinda intimidated by this sequel because it's over 600 pages!! This one focused more on a character that was less developed in the first novel and it was super interesting.
Hollow City (Miss Peregrine's Peculiar Children, #2):  I enjoyed this sequel better than the first instalment. There were still moments I found difficult to keep interested, but we saw more of the peculiar abilities and that was intriguing.
HAUL
(click on images for Goodreads pages)
Yeah, I used the hell out of my library this month (and got some strange looks struggling to carry them all).
Books borrowed
---

TBR
(for next month)
Like October, I'm going to try read as much as I can because I am DETERMINED to smash my way through my 2017 reading challenge, especially in these last months of the year. Yep, I'm gonna try read 13 books in November. This will be fun (!!)
The Retribution of Mara Dyer (Mara Dyer, #3): I've heard that this last book of the series is a bit of a letdown, but I'm so close to the end and I'm still pretty intrigued by WHAT THE HELL IS HAPPENING?!?
The Rose & the Dagger (The Wrath & the Dawn, #2): I loved the first book in the series which had some fantastic foodie descriptions might I add.
The Archived (The Archived, #1): I've never read a Schwab novel but I've heard such great things about her writing and stories, so I'm gonna have to start from somewhere. I know absolutely nothing about this novel. It's fine.
To All the Boys I've Loved Before (To All the Boys I've Loved Before, #1): I can't remember the last time I've read a contemporary, much less a cutesy one so I'm going to change that.
In the Afterlight (The Darkest Minds, #3): the second book in the series ended on such a gasp-worthy note so I'm super excited to see how everything ends.
The Unbound (The Archived, #2): I'm trusting you guys about Schwab so let's hope this is some good stuff.
Dreams of Gods & Monsters (Daughter of Smoke & Bone, #2): let's finish off this doomsday situation and see where it goes.
The Lightning Thief (Percy Jackson and the Olympians, #1): unfortunately I never read Percy Jackson as a kid and I feel that I'm missing out. I need to figure out this Camp Half-Blood business. It's never too late, right?
Illuminae (The Illuminae Files, #1): this book has a massive amount of hype accompanying it and I'm hoping that it lives up to it.
The Sea of Monsters (Percy Jackson and the Olympians, #2): these PJO book seem pretty short so kind of hoping to binge them.
The Book Thief: it kind of seems like an obligation to read this novel in your lifetime and also it's written by an Aussie author!!
The Titan's Curse (Percy Jackson and the Olympians, #3): and here's another PJO sequel I hoping to get to before the end of the month.
Library of Souls (Miss Peregrine's Peculiar Children, #3): book 2 had an interesting ending so I'm intrigued.
BLOG
Top posts
---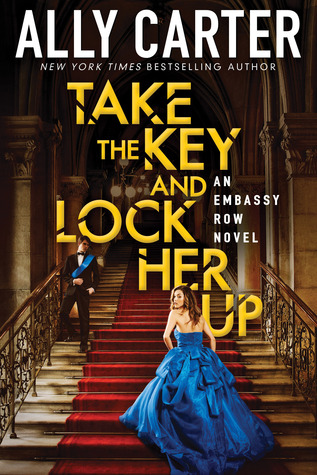 (click on images for posts)
Apparently, my most popular posts of the month are old book reviews so I really should be getting on posting more…
BOOKISH NEWS
LIFE UPDATE
As I have mentioned MANY times, I had such a great reading month in October. I read so many entertaining books (and a lot of them were medium to big books. I've also started a bunch of new series, and I'm super psyched to continue with them.
I also participated in my first readathon ever, the halloween edition of the Readathon By Zoë!! This was a 24 hour readathon. It was super fun trying to fit in as much reading into 1 day, but I found that I didn't read as much as I wanted to. There's always next time. I was thinking about posting a wrap up for it, but figured I didn't have too much to say so now, for a tiny wrap up within this wrap up. During that 1 day, I read…
154 pages from Froi of the Exiles by Melina Marchetta
528 pages (finished!!) from The Evolution of Mara Dyer by Michelle Hodkin
120 pages from The Winner's Crime by Marie Rutkoski
So in total, I read 802 pages which definitely more than I usually do in a day, but I thought I could achieve more for this day.
Remember when I promised to get a real move on with my book reviews last month? Well, that didn't work out as planned. I reviewed 2 books in October as opposed to the 0 in September. It's a somewhat improvement, but I know I could do better.
Not sure how that's gonna turn out since I have exams in November. I'm low-key stressed and desperately attempting to avoid all sources of procrastination.
I read so many books in October and they've been some good reads, so it has been difficult trying to chose my favourite quote. I'll stop yabbering and get on with it. I think this is an entirely relevant and powerful quote..
"I do not believe that the desires of young boys cause catastrophic events. The actions of humans do."

– Finnikin of the Rock, Melina Marchetta (The Priestking)
And finally, happy NaNoWriNo month to everyone who is participating. I'm not doing it, but good luck on everyone's novel writing. Super pumped for y'all!
Emily x
LET'S CHAT
What happened in your month of October? Did you read any good creepy books for Halloween? Any exciting plans for November? Comment below!