Hey hey!
DUDES!!! Surprise post today! I've been book blogging for a WHOLE YEAR (excuse the all caps) and it has been so much fun (alongside some moments of stress). Do I cry? Howl? Reward myself with endless supply of cake?
*Showers you with confetti*
Not hardcore enough.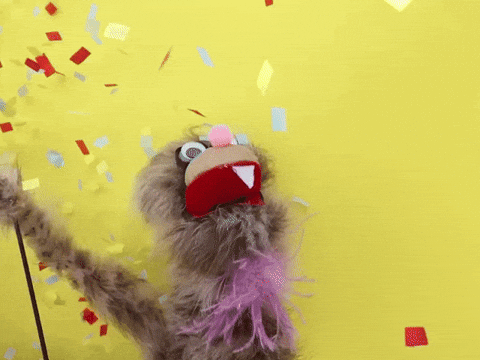 Now, let's begin!
THE STATISTICS
Let me share some stats because I haven't done much reflection on my blogging journey. This will be interesting.
Rapid stats
---
27th May 2016 – 27th May 2017
Blog posts: 76 (including this one)
Views: 1,989
Visitors: 998
Followers: 88
First blog post: 27th May 2016
---
Where I gushed so much. So wordy. I feel that my rambling hasn't gotten better though *gradual dying of laughter*. I remember putting *way* too much effort into that, mate.
Most popular blog post: Blog Hop
---
This was one of my early-ish blog posts and my first blog hop. It was a super fun experience and I got so many great Aussie YA recs!
Most popular: Book review
---
This is so surprising. I didn't expect my most popular book review to be this one. BUT I'M GLAD because this is such an underrated series and author so if you need more convincing friends, go read this apparently interesting book review of mine. It's a thrill of twists and mysterious characters.
Other fancy & strange statistics: Most popular day… and hour
---
Wednesday… 5:00 AM

Seriously, what even guys? To be fair, time zone differences BUT STILL. Also, I hardly post on Wednesdays so hmm…
WHY BOOK BLOGGING?
It took ages for me to set up this blog – blog name, graphics, about page, etc. I could have started book blogging earlier but hello my name is Emily and I have perfectionist tendencies (if you've read my first post, you would have got a sense of that).
As well as the book blogging, I dived into the world of social media. I'm going to be clear: I don't do social media. It was scary and still is sometimes. In fact, I still not a big social media person. I'm one of those people who just… observes. Scrolling… Don't get me wrong, I DO enjoy the interacting thing (especially since we have something in common), but not as often as some others, BUT… gah, it's difficult to explain. First came the Twitter and Goodreads, and then Pinterest, Tumblr and Instagram. All which are currently feeling very neglected *sweats*.
I actually have a full blog post about my early blogging decisions and expectations: Book blog newbie tag // Tags (where the rambling chronicles continues). I was very excited about all the flailing among readers about characters and stories. And let me tell you, I was not disappointed. Honestly, some readers convey their emotions so well through words, I feel like I'm getting a real life experience of their experience*. You see, asdfkl is completely different to jhdfgjsk. It's brilliant.
* Hopefully that didn't sound too creepy…
1 YEAR OF BLOGGING SHENANIGANS
What did I even do, bro?
I experienced my first reading slump (and a couple after that). It wasn't great. And look at me using all this bookish terminology.
I found the world of booktube and it's fantastic. When I discovered bookish channels on YouTube, I was so addicted. Not as obsessed now, but I still think videos about books and fandoms are so fun and relatable.
I received my first review copy. That was a super interesting experience. Even though I will always give my honest opinion on my reading experiences, I still felt a bit of that pressure.
I won my first bookish giveaway. I thought that would never happen, but I was pleasantly surprised. Also, it was an ARC, so that's doubly great!!
I was introduced into the diverse bookish community and how important it was to have good representation of ALL groups in society, especially marginalised groups. I know I can do better in reading more diversely and I'm always looking for interesting characters, cultures instead of the same tropes used over again. So it's basically a win all round.
WHAT DID I LEARN?
If you wanna hiatus, you hiatus. Getting in a blogging slump and forcing yourself to blog when you don't want to will make it worse. You're putting unnecessary pressure on yourself and for me, that's not fun and that's not why began blogging. Go reread your favourites series, bake some cupcakes and come back when you get your mojo back and write that wicked blog post.
If you wanna write a post about a topic that's already been done, do it. Put on your little spin it, add your voice to the discussion. You don't need any radical ideas for an amazing blog post. It doesn't mean you're copying someone else's idea by bringing your views (although you might want to credit the original post if it inspired yours).
There are no rules when it comes what type of posts you put up. Although I usually like to alternate between different types of bookish posts, you are your own individual so put up what you're passionate about. If you are only comfortable with book reviews, you smash them out as often as you want. Obsessed with bookish fun and games? Bring out all the challenges and tags!
Stop apologising. Not altogether because when you do something wrong or mess up, acknowledge it and fix it. What I'm talking about saying sorry that you made a typo or the lack of posts because you needed to take some time out. It's your blog so don't sacrifice your wellbeing because you need to finish that post and put it up. I've done it and I'll tell you, it's not worth it.
You don't need to own a ton of books to do the get into the book bloggy business. I actually don't own many books because I'm a stubborn pineapple who would rather have shelves of books that I love and want to reread. I'm rather critical and it's difficult to impress me. So, the library is my best friend.
THANK YOU!!!
THANK YOU for everyone who has popped by my blog and read a post. THANK YOU MORE if you've stuck around, despite my mediocre sentencing and word vomit. Also, thank you awesome people for commenting on my posts and sharing my excitement about books. I'm so grateful for all the bookish friends I've made through this blog and the online bookish community. I can't believe this blog is 1 year old. I don't see myself quitting any time soon. Rock on people!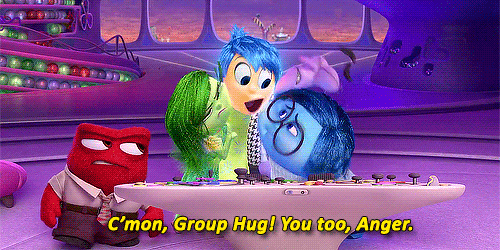 Emily x
LET'S CHAT
If you do the bloggy thing, tell me your favourite part about it.  Or what are the greatest things about the booknet? Comment below!