Hey hey!
What's up bookish fiends?
I just wanted to do a little update post about stuff that's happening in my life right now – nothing dramatic but you've probably noticed that my blogging schedule has been all over the place so I will explain!
THE BLOG
I've been finding it difficult to find time to post and come up with new ideas (or rather I'm bursting with ideas that I don't have the time to type it all up) because my classes started about a month ago and I've been pretty overwhelmed with the workload.
It's been pretty hard trying to balance the blogging, reading, schoolwork and finding time to wind down. I have a love-hate relationship with sleep because sleep is amazing but also, I feel that I always have so much to get done. So I've been very sleep deprived lately and I'm really trying to break out of the cycle.
Me 94% of the time
I try to put up 1 book review each week but that's just not been happening recently. Currently I have 9 books that I've read and need to review and I enjoy writing them but I'm not going to put up a review that's 30% effort because that's me. This also goes without saying for my other blog posts. I don't want to post something that I'm not happy. I always choose quality over quantity.
THE READING
Well, my reading has been up and down and all over the place these months. As I said before, trying to balance everything is HARD! I will master it some day (hopefully soon). I've been behind on my reading challenge for pretty much the whole year so far and perhaps I didn't know what I was getting myself into when setting that goal – story of my life.
Currently, I'm mixing it up with my books as I'm reading a physical book, ebook and audiobook. Yeah, that might be a tad excessive. I spend a huge amount of time commuting so audiobooks and ebooks have been convenient in that sense. However, I've always preferred physical books because something about them makes me more excited to read. unfortunately, I haven't had many solid blocks in my schedule to read so reading has been mostly part of the multitasking business. Get ready with a book, walk with a book, do chores with a book. I will say my family has been a bit irritated with my blasting of audiobooks. But hey, I need my reading and earphones can start hurting after a while.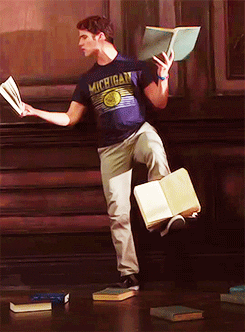 Another thing about the books. I haven't really, really loved a book in a while. Zero books this year have been 5 stars and it's super frustrating. So, what am I actually reading you ask?
I'm reading The Dark Days Pact by Alison Goodman, the sequel to The Dark Days Club in physical form. This is the novel by an Aussie author about demons, in England, in the regency era. All that fun stuff. I've just started it so I haven't quite formed an opinion on it but I really enjoyed the first book of the series.
I'm continuing my Harry Potter series 2017 reread and I'm currently on Harry Potter and the Order of the Phoenix by J.K. Rowling. Yes the giant one. This one I'm listening to as an audiobook. I'm so excited.
And last, in ebook form, I'm reading a non-fiction. Whaaaaat?!? Yes, that too was my reaction to this choice. I'm reading (and have been reading for months) the biography of Alexander Hamilton by Ron Chernow. This book is massive and so detailed that I've been stopping and starting it between other books. I wouldn't say it's a bad book, in fact the writing is fantastic but it takes a long time to get through. Especially since this isn't what I usually read.
THE OTHER SOURCES OF PROCRASTINATION
Let's talk about social media.
I have never been the biggest social media person and I'm still not really (well besides Goodreads because I check that 234 times a day bwahaha). But because of this blog, I have immersed myself into the internet world of socialising but my actual point is that you may have noticed that I have been even less active on my social medias. Indeed that is true. I've been loitering but not really interacting which I miss very much but time is running away from me bro.
And my mindless forms of entertainment in the shape of TV shows and movies have been sucking up all my time. Between keeping up with my current TV shows, finding new TV shows to start, find movies to watch and then watching them, somehow I haven't had time to finish other things. This is a mystery????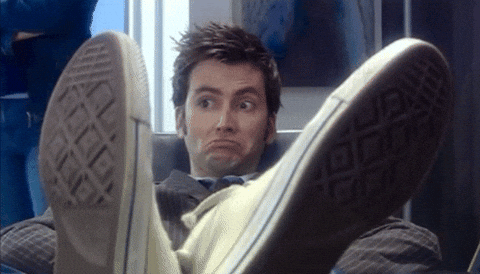 I feel that I'm always doing something, but never doing something. Or to phrase it better, I'm not progressing or accomplishing stuff. Keeping up to date with everything is just too hard right now because it's all been so hectic. That's procrastination for you.
WHAT COMES NEXT?
So that's my current situation. I don't want to be put off by blogging because I enjoy it so much but I think if I keep pushing myself to put something up, blogging will no longer be a fun outlet for me. However, I don't want to completely neglect my blog. Now you see why it takes ages for me to get anything done. I try to manage everything all at once.
I had a mini-hiatus towards the end of last year because I had legit super important exams. Hopefully this time round, I sort everything out BEFORE everything starts piling up and ends up crushing me.
So as I was saying, I'm probably going on a semi-hiatus until feel that I'm at a point where I can deal with it all as school is my main priority right now. There may or may not be many book reviews coming your way. I'll be posting when I can so prepare for unscheduled randomness. This goes for social media as well in which I'll probably be a hovering presence. This sucks because I love interacting with fellow readers.
This isn't me complaining about life. I just wanted to explain what's going on and what will be happening over the next few weeks. I know I need to start taking more care of myself  and hopefully, I'll be fully back very soon. I aim to be completely back sometime before May comes around.  This little update has turned into an essay of updates so thanks for sticking around. I hope y'all doing well and have a lovely weekend!
Emily x
LET'S CHAT
How do you deal with life when it all gets too much? Any advice would be much appreciated. What are some current happenings in your life? Comment below!