Hey hey!
Hope you're having a wonderful day. If not, maybe this tag shall cheer you up because HAMILTON! Firstly, if you don't know what in the world I'm talking about, let me explain the awesomeness that Hamilton the Musical is. It is a "hip-hop" musical about the life of a U.S. founding father, Alexander Hamilton.
*Cue track 1*
Funny enough, I actually discovered Hamilton through watching this tag and have since been obsessed. I believe everyone should listen to the soundtrack – ALL the way through. It's very accessible and a phenomenal lyrical masterpiece. You won't get the entire hype if you don't pay attention to the lyrics. Seriously. It's so clever and witty and very catchy. Also Lin-Manuel Miranda (the genius behind it) is the most adorable human ever. Okay I'm going to stop raving and rambling and get into the part you actually came here for. This tag was created by Maureen from maureenkeavy – watch her video HERE. I wasn't tagged by anyone but continue if you want to know my responses…
THE QUESTIONS
1. The Room Where It Happens: Book world you would put yourself in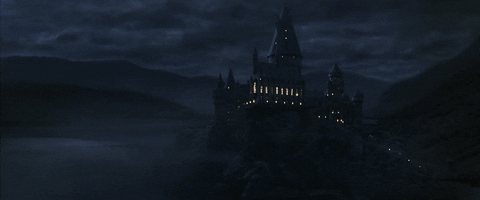 ---
No, not the theme park the "fictional" one (though I would love to visit the theme park) and yes, a very generic answer because WHO WOULDN'T?!?! I have not found a world yet that I've fallen in love with as much as this magical one.
2. The Schuyler Sisters: Underrated Female Character

(I could probably use another Harry Potter answer here but I'll refrain because then this will turn into a HP post)
---
Sloane is one of those side characters that the main character relies heavily on but she doesn't get enough credit. Without her intellect, the gang would not do as well and her random statistics should always be appreciated.
3. My Shot: A character that goes after what they want and doesn't let anything stop them

---
This girl is relentless in going after what she wants. She's driven and motivated and fiercely protective of those close to her. You don't want her plotting your revenge.
4. Stay Alive: A character you wish was still alive [warn for spoilers!]
SPOILERS ARE COMING for Crown of Midnight by Sarah J. Maas.
I mean it.
3
2
1
---
I was absolutely devastated when Nehemia was killed off. And personally I thought the reasoning behind it didn't justify it. I literally threw my book down and walked away for a couple of minutes before finishing the book. I am still pretty mad. She should NOT have died.
5. Burn: The most heartbreaking end to a relationship you've ever read [warn for spoilers!]
SPOILERS ARE COMING for City of Bones by Cassandra Clare.
I mean it.
3
2
1
Clace AKA Clary & Jace

from City of Bones
---
I was more in a state of shock than anything after that ending in City of Bones. Clace was the obvious ship pretty much since the start of the book and I jumped on. I thought they had great interactions but that plot twist ruined me. I was in complete denial for the longest time and gross.
6. You'll Be Back: Sassiest villain

---
Catherine is some sass queen! She's cunning and spirited and crazy stuff happens around her. I don't want to reveal too much about her character because she has some interesting journey. Super fun series – I recommend!
7. The Reynolds Pamphlet: A book with a twist that you didn't see coming [warn for spoilers!]
SPOILERS ARE COMING for Lady Midnight by Cassandra Clare.
I mean it.
3
2
1
Lady Midnight from The Dark Artifices series
---
I know some people saw it coming and I'm jealous of your deductive skills but there were 2 main twists I did NOT see coming at all. With all the Shadowhunter books I've read, you would have thought that by this time, I could figure this stuff out but I didn't even think of it.
Kit is a Herondale
Malcolm the warlock is a sneaky traitor
Mind. Blown.
8. Non-stop: A series you marathoned

---
A bunch of short stories. Does this really count as a series? Well this was the most recent series I marathoned so I'm going with this one. Great great fun.
9. Satisfied: Favourite book with multiple POVs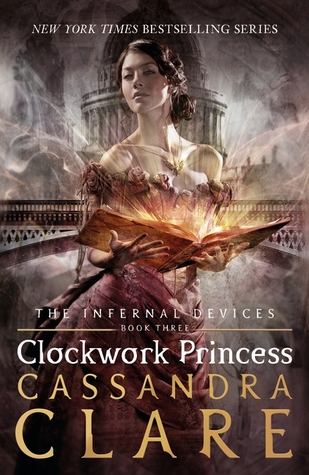 ---
This book is the finale to The Infernal devices series and it's absolutely epic. So much happens so the different POVs felt necessary and didn't feel like a cop out to explain everyone's feelings. One of my favourite books andI was indeed satisfied.
10. Who Lives, Who Dies, Who Tells Your Story: A book/series you feel like will be remembered throughout history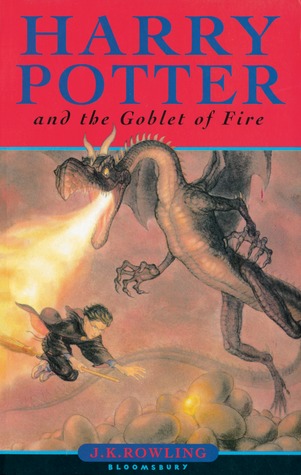 ---
I said I wasn't going to mention Harry Potter that much but I cannot think of a more suitable answer. I guarantee this series will last and always be remembered. How do I summarise its wonderfulness?? It's impossible. It's a literary masterpiece.
Now for a (not so quick) lightening round:
BONUS QUESTIONS
11. Helpless: A relationship you were pulling for from the very start

---
Adorable, sassy, multiracial relationships. SHIP SHIP SHIP.
12. Ten Duel Commandments: Favourite fight scene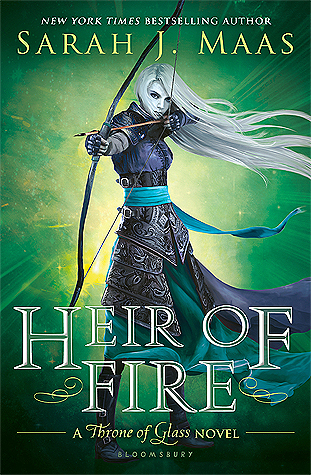 Heir of Fire from the Throne of Glass series
---
I think SJ Maas fight scenes are written really well and always get my heart pumping. I'm choosing the ending because it stood out among others especially in its uniqueness. Yes I'm avoiding certain words so I don't spoil but it was a scene. Or more like a couple of scenes.
13. Say No To This: Guilty pleasure read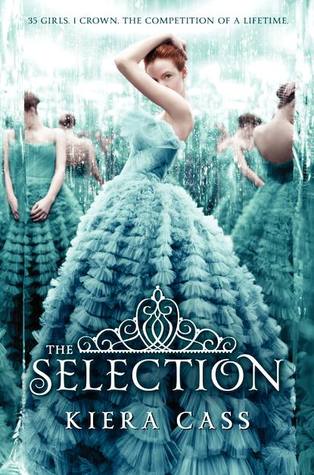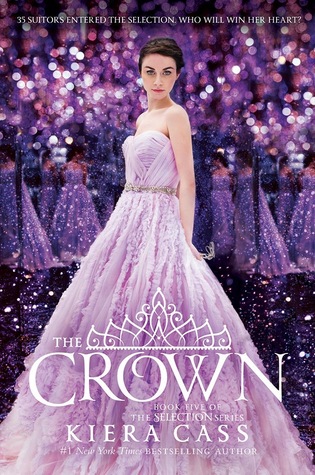 ---
You know how you start cutting a piece of cake to eat and then end up ditching the knife and just digging in even though you know how bad it is? Just me? Well this is The Selection series for me.
14. What Comes Next: A series you wish had more books
---
That ending has me craving more for eternity. I will never be satisfied…
15. Right Hand Man: Favourite BROTP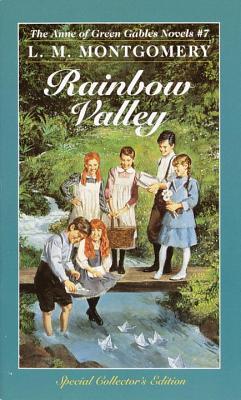 ---
I love Anne and Diana's friendship so much. They are so adorable and even more when they're together. Even with different interests, I think their personalities complement each other so well. I don't know whether their characters from the movie adaptations are merging my idea of how they are but their friendship was so heartwarming.
16. What'd I Miss: A book or series you were late to reading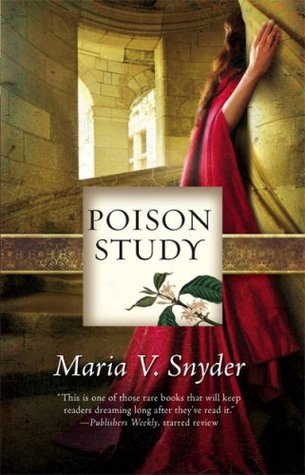 ---
More like every popular series that has existed. But let's just go with a book that was published a decade ago. Everyone needs to read this book!
So those are my answers to this very fun tag. I always take the opportunity to talk about Hamilton and books so yay. I'm not tagging anyone in particular because this is not a new tag and I don't know who has/wants to do it. Thus I tag anyone who wants to do it :D
Emily x
LET'S CHAT
What are your answers to this tag? Thoughts on Hamilton? Comment below!