Hey hey!
I'm going on a holiday soon so I'm super excited and me being the bookish person I am, need to relate everything with reading. Also, I haven't done a discussion post in a long time so today I'm going to discuss how to read on a holiday. This post is inspired by Adalyn from Glittering Reads who did a post on Reading while Traveling. You can check out her post HERE.
Vacations are great and so is reading (wow, what an excellent revelation). Personally, I like to keep up my reading when travelling and it's totally fine if you don't but if you seek my wisdom, let's continue.
HOW TO READ ON A HOLIDAY
1. Pick your format
Physical, eBooks or audiobooks. Or a combination of all. I think choosing the format of books you read while travelling depends on how fast of a reader you are. Unfortunately, if you can read a book a day filling half your suitcase with books is probably not a practical idea. In that case, you might want to bring your e-reader so rest assured you won't run out of books to read.
Also the type of holiday might affect the format you choose. Say if you're going on a road trip, (and not to be a party pooper but) that long bumpy trip could put a lot of strain on your eyes which ain't good. So if you don't mind, audiobooks may be the way to go. And double advantage if you're travelling with bookish friends or family, it can blast around the car.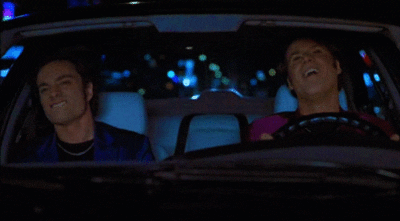 The actual travelling part isn't the only time to read so you can mix it up with an eBook on the plane, a physical one before bed and an audiobook on the train.
2. The books
Be reasonable as to how many books you bring because you're got to remember you are going on a holiday so you're going to do holiday things most of the time. Don't sacrifice the sightseeing by burying your head in a book. On the other hand, audiobooks? 2 in 1 and an excellent compromise.
Now to picking your books. I know most people like to read the type of stories that go with their surroundings like if you're going to a hot place, you pack all the summer reads but being the true outlier, I do not. I'll pick up thrillers in the summer and cute contemporaries in autumn, so basically pick whatever books you want. Most people stick to light or fast-paced books that are easy to get through because most likely, you're going to have a jam-packed schedule and it's going to be difficult to get into an intense fantasy with names like Grnejk and kingdoms like Lvkerhrstlin. A great idea is to bring books that are set in your holiday destination so you can experience it fictionally and in reality. Make sure you're excited to read the books you choose though, otherwise it'll just sit at the bottom of your luggage glaring at you.
Another thing to consider is the size of the book. Are you going to bring a heap of short novels or just that 800 page novel you've never really had the time to dedicate yourself to? Again, it's your choice. I usually go for the big book because when I start a book, I need to finish it and the motivation is totally there.
You don't need to bring all the books you think you can read because unless you're heading to some remote area, bookstores exist! So you might be able to snag a gorgeous edition of a book in a foreign country or undiscovered gem and after your dance of celebration, read it!
3. READ
The fun step. Read the book!
If you really, REALLY don't feel like reading then don't. Reading shouldn't feel like a chore when you're travelling and you don't want to suck out your holiday experience because you have to read that book. Bringing a book everywhere you go is really going to help you read more and you can just whip it out whenever you're bored or waiting. Now just bringing that massive book may be a problem now because you don't want to be lugging it around so you might want to bring a smaller book for those little trips. Another great time to read is in your down time or before you go to bed. Instead of doing nothing or mindlessly surfing the internet, READ!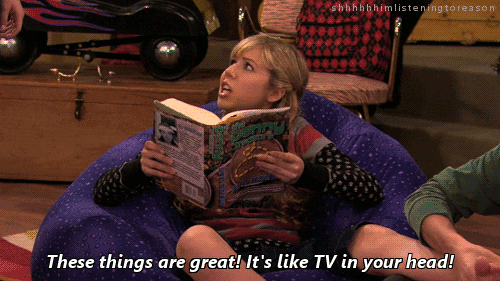 If you are travelling in the future, have a great time! I might do a recommendations of books to read while on vacation post if you want that through I do think that the books you choose are quite personal. For the time being, Goodreads has some lists of travel books you might want to check out HERE. I hope this post was helpful is some way and have a great day!
Emily x
DISCUSSION TIME
What are your tips for reading more while you're travelling? Comment below!