Hey hey!
I was tagged by Ellie from Capitol Books to do this tag and since I'm pretty busy right now so what better time to do the Rapid* fire book tag. You can find her post HERE. I believe this tag was originally made by the booktube channel GirlReading and here video can be found HERE. Now let's get into it!
* Originally, I accidentally typed rabid instead of rapid and for some reason find that hilarious. Don't worry this tag isn't going to be that extreme.
1. E-book or physical book?
Physical book. They both have their perks but ultimately I will almost always go for the physical copy. Just holding and petting the physical book makes me so excited and pumped to read it.
2. Paperback or Hardback?
Hardback. Yes they're annoying to lug around but they're just so pretty. Also I love the anticipation of removing the dust jacket to reveal its naked cover and I tell you, publishers are catching on these days and almost all naked covers are beautiful. And they're last tougher (not that I would throw my books around).
3. Online or In-Store Book Shopping?
Online book shopping. I am not a people person and I also get super paranoid that everyone in the bookstore is judging the types of books I read. I do love roaming around the stores, seeing what versions of books are out and just being surrounded by books! But I find books are more expensive in-store and it's just more convenient for me to online shop.
4. Trilogies or Series?
Trilogies. I love series if they're well done and don't dragged out but most of the time, I'm content with trilogies. AlsoI like finishing things so trilogies are usually big enough to expand on things but small enough to quickly finish.
5. Heroes or Villains?
Heroes. Recently, I've been appreciating villains more but not quite yet that it's taken over my love for heroes. Especially with the larger emergence of morally grey characters, heroes have become more flawed and I love that!
6. A Book You Want Everyone To Read?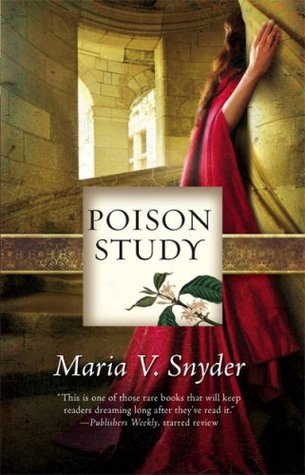 I'm racking my brains right now to think of a underated book I want everyone to read but I can't think of any! So I would say Poison Study by Maria V. Snyder. It's one of my favourite books of all time but I never really hear anyone talking about it. It's a fantasy novel with elements of magic, mystery and politics wrapped up in a fictional world. There's a fierce female protagonist who didn't frustrate me at all!
7. Recommend an Underrated Author?
Jennifer Lynn Barnes. I enjoy reading her books so much and I feel has though her writing has improved with each books (and her plot twists are amazing). One of my favourite series, The Naturals is by her and the LAST book of the series was recently published and I desperately need to read it!
8. The Last Book You Finished?
The Girl is Trouble by Kathryn Miller Haines.
9. Weirdest Thing You've Used as a Bookmark?
A pen. I think.
10. Used Books: Yes or No?
YES! If I had a choice between a new and used book, I would probably choose the new one (unless the used one is a collector's edition or something like that) but I'm not going to say no to a used book because it has the same content which it actually what you're reading. For specific books, I actually like seeing them used and the memories associated ahh…
11. Top Three Favourite Genres?
Fantasy, science fiction and mystery. The last 2 on that tiny list change according to my mood but for fantasy…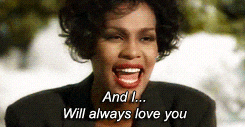 12. Borrow or Buy?
Buy. A pain for the purse but it feels so nice owning the book. Although currently I'm borrowing more books than I buy because I'm fussy with the books I like.
13. Character or Plot?
Character. Plot. Character. Plot. This is so difficult because on one hand, I can't deal with books that stand still but I get easily aggravated by poorly developed, 2-dimensional characters. I will never fully enjoy a book if there is no balance, but I think I might just survive if there is enough sassy dialogue and banter between the characters. So final decision: character.
14. Long or Short Books?
Long. A lot of the time when I finish a book, I find that I want more or much more could be done. Also finishing a long book I feel so accomplished. Also holding a big book makes me happy. Is this just me?
15. Name The First Three Books You Think Of
Animal Farm by George Orwell
The Sun is Also a Star by Nicola Yoon
The Fault in Our Stars by John Green
Strangely, I haven't read any of these books. Whoops.
16. Books That Make You Laugh or Cry?
Cry. I don't cry easily reading books so I think it's a huge thumbs up from me if you can make me cry reading your book. I love laughing in books as well but I can laugh at the most absurd things (mostly internal laughter). There's this sense of satisfaction reading an emotional driven story (after the initial trauma and shock that never seems to end) so punch me with the feels (or lightly hit if you're feeling nice)!
17. Our World or Fictional Worlds?
Fictional worlds. No contest.
18. Audiobooks: Yes or No?
Yes. I used to never use audiobooks but now I blast it when no one's home with no regrets.
19. Do You Ever Judge a Book by its Cover?
Most of the time. There are so many books out there to choose to read so it would be a lie to say that the book cover doesn't influence whether I pick it up or interest me. Online it's usually the titles that capture my attention but when browsing books on physical shelves, I will look at the covers and pick up ones that look interesting.
20. Book to Movie or Book to TV Adaptations?
Book to movie. 99.34% of the time, I prefer the book adaptation to follow the storyline of the book and stay true to it. When it comes to TV show adaptations, they tend to head in a different direction which can become messed up and I just don't want to see the original story butchered. Sometimes the time constraints with movies are a bit hard to fit the story, but I'm also impatient so I'm a talking contradiction.
21. A Movie or TV-Show You Preferred to its Book?
Well this is a toughy. 98.6% of the time I enjoy the book MUCH more than the adaptation so it's so difficult to think of one. Anne of Green Gables is an adaptation that I LOVED (the 1985 version) and didn't equally enjoy reading the book. I think it was because I had different expectations watching the adaptation BEFORE reading the book and it had a different tone. But seriously, the movies are so good.
22. Series or Standalones?
Series. I find standalones aren't enough and I want to know more. It does depend on the genre but I definitely read series more.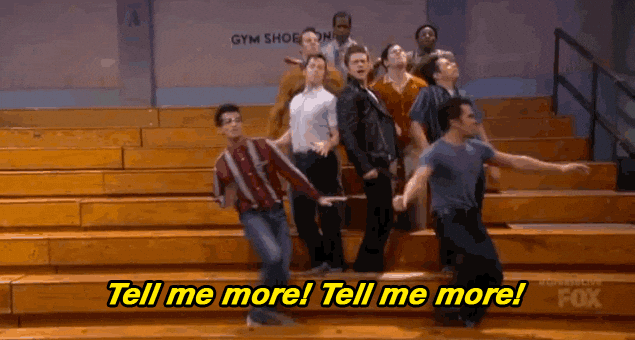 Once again, a post that was supposed to be short has acquired a quite a bit more words than intended so those are my answers for the not so rapid fire book tag. Congrats if you made it to the end of my rambling so one last thing: if anyone wants to do this tag, you have been tagged by me.
Emily x
PS. this is finally the end of my hiatus after my exams and this means HEAPS of reading.
CHATTY TIME
Have you done this tag? Are there any book adaptations you liked better than the book itself (especially some controversial ones)? Comment below!