Hey hey!
I've got a full spoiler free review for The Fall of Five, the fourth installment of the Lorien Legacies series. BUT, you will get spoiled for the previous novels in this series. I am SO glad I'm past the halfway mark now. I think I'm liking the majority of the direction of the series at this point so I'm excited about what's to come.
The Fall of Five by Pittacus Lore

Series: Lorien Legacies (#4)
Genre: Science fiction
Publication: August 27th 2013 by HarperTeen
Pages: 355
Source: Borrowed

The Garde are finally reunited, but do they have what it takes to win the war against the Mogadorians?

John Smith—Number Four—thought that things would change once the Garde found each other. They would stop running. They would fight the Mogadorians. And they would win.

But he was wrong. After facing off with the Mogadorian ruler and almost being annihilated, the Garde know they are drastically unprepared and hopelessly outgunned. Now they're hiding out in Nine's Chicago penthouse, trying to figure out their next move.

The six of them are powerful, but they're not strong enough yet to take on an entire army—even with the return of an old ally. To defeat their enemy, the Garde must master their Legacies and learn to work together as a team. More importantly, they'll have to discover the truth about the Elders and their plan for the Loric survivors.

And when the Garde receive a sign from Number Five—a crop circle in the shape of a Loric symbol—they know they are so close to being reunited. But could it be a trap? Time is running out, and the only thing they know for certain is that they have to get to Five before it's too late.

The Garde may have lost battles, but they will not lose this war.

Lorien will rise again.
---
REVIEW
I found that this book had a much stronger start than the last 2 books. I think it helped that the characters were more established than introduced, which made the voices more distinct despite the huge amount of point of views. Like the previous books, not many significant things happen overall, but the dialogue and scenes were constructed much more clear and consistent. In a way, the action is static as it doesn't necessarily drive the plot forward. There are plenty of turns in the story; some I found predictable and others were impressive.
There was less stupidity (or at least less obvious stupidity) which is refreshing. YAY for growth and development among characters. I'm super impressed with the improvement of the writing in this novel and the drama isn't melodramatic.
There are a crazy number of characters that all seem important to the story. Although there is a decent amount of development of the unique characters, I feel more could be done to give them more depth. BUT because the heap of characters, it's difficult. We get to see from the point of views of John, Marina and Sam. I may have exaggerated previously about the humongous amount of POVs. Oops.
Now I'm going to talk about the characters, but I feel some people might consider revealing some new ones as mild spoilers, so read on with caution. I don't think they are, but you have been warned.
I was really excited about Adam and though his presence would be more prevalent because his character introduced a really interesting topic. But it didn't get explored much further.
The aliens
Something I'm glad about is how all the awesome legacies are spread out amongst the garde members. It's so difficult to choose who has the best legacies.
John: self-appointed leader which I don't understand but stopped being my favourite character a long time ago. Always whining about his minuscule problems.
Five: has arrived to the PARTY which made me really excited because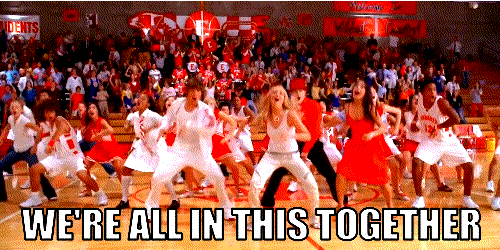 … maybe. Initially, I wasn't too fond of him – so annoying [See spoilery thoughts in my Goodreads review] However, he has some pretty cool legacies – externa (the user can take on the qualities of the things they touch), telekinesis and flying.
Six: as tough and clever as always. Still killing it. Realistic survives (I would hope). This girl has got her priorities straight.
"All this love triangle crap makes me want to barf."
Same, Six. Same. I know many people didn't like her in this book because of her cynicism and moodiness which I didn't personally find a problem with. I missed seeing inside her head but I don't feel there was a major loss and I still love her so it's all good.
Marina: I'm liking her attitude this book. No longer the doormat of the group. And I'm still reading her name as Mariana – old habits die hard. In fact, I probably enjoyed her development as a character the most in this book. Her fierceness is growing and I'm loving it.
Eight: he's there. Awesome legacies and charming but I don't have any strong feelings towards him. He does have a pretty sweet relationship with Marina though.
Nine: I love his snark but he really needs to stop allowing his words to formulate at unfortunate times.
Ella: I warmed up to her in this book… or felt sorry for her. In fact, she's endearing is a sort of way. This exchange…
"I hope Five is a boy," announces Ella. "There aren't enough boys for all of us."
My mouth hangs open for a moment, and then I start to laugh. "Are you matching us up already, Ella?"
–
"and if I grow up to marry Nine, who does that leave for Six?"
cracked me up so much. Crowning her the queen of ships. She gets very interesting in this novel, nightmares and such but I really wished there was a tad more of an explanation.
I do have a complaint about the characters in general though. Correct me if I'm wrong but not all Loric members lived in other places besides the United States, yet their dialogue is Americanised and their English is flawless. Logic?
The humans
Sarah: not as annoying as before and I don't know where this romance is going, and frankly I don't care. I don't see how she adds to the story.
Sam: he's baaack and I enjoyed reading from his POV. Praise logical characters that catch onto things quickly. I love his loyalty and commitment to his friends unlike ~ahem~ Sarah (I'm still confused about her previous "betrayal")
Malcolm: another character I found was just… there. With or without him, the story probably could have gone on because his role wasn't that significant.
Honestly, the only character I don't want to die Six because I will throw a legitimate tantrum. I don't even know whether there is a main character anymore. Not important. Anyway…
I really enjoyed reading this book even though I expected a more action-packed novel. I didn't like where the book ended because cliffhangers and it was so abrupt but at least all the books are released. For a book that is filled with ships, surprisingly I don't care about them. I'm genuinely disinterested in any of the romances. Also what's up with these titles. I feel they give too much away. This was actually quite a short book and in retrospect nothing really happened. There felt like there was an imminent threat. And there are many loose ends. Mostly this was just an entertaining read because I did have some problems with it. I have relatively high expectations for the next book.
BTW if you haven't read this book yet, do NOT look at the Goodreads reviews because they are filled with unmarked spoilers. Don't even scroll down to the "Reader Q&A". You WILL get spoiled.

Emily x
DISCUSSION TIME
I've been noticing that there is such a range of favourite Loric members among readers so tell me who is your favourite? And what legacy would you like? Comment below!
* I am a Book Depository affiliate – for more details, you can read my Disclosure HERE.