Hey hey!
I don't usually do these type of posts but there are a mammoth amount of book releases in the month of September and frankly, I think there's a conspiracy going on shhh. Publishers and authors trying to kill us with excitement. This is a particularly irritating thing for me because I have exams this month and probably end up like this instead of reading…
#dead
But I'm still very excited about the many new releases this month that I will finish reading in the next 538 or so years. These are going to be in publication date order because I can't really measure my excitement right now – all around flailing for all the books!!
RELEASED THIS MONTH
(because I'm always late)
1 – 3. Pottermore Presents series by J.K. Rowling

I was actually VERY reluctant to read this series after well you know, Cursed Child but there have been some good reviews about these short stories and J.K. Rowling actually wrote them (I'm 97.6% sure). Also they're about established characters that didn't delve too much into their characters in the HP series. Let's break it down:
Short Stories from Hogwarts of Heroism, Hardship and Dangerous Hobbies: probably the most excited about these short stories because they're based on Minerva McGonagall (I've been waiting forever for her backstory), Remus Lupin and a little peek into Sybill Trelawney.

Short Stories from Hogwarts of Power, Politics and Pesky Poltergeists: these short stories include details about the darker side of the wizarding world including like Umbridge #WorseThanVoldemort, Slughorn, Quirrell, Ministers of Magic and PEEVES.

Hogwarts: An Incomplete and Unreliable Guide: basically the title – all about Hogwarts!
RELEASING THIS MONTH
(because at least I'm not that late)
4. The Reader by Traci Chee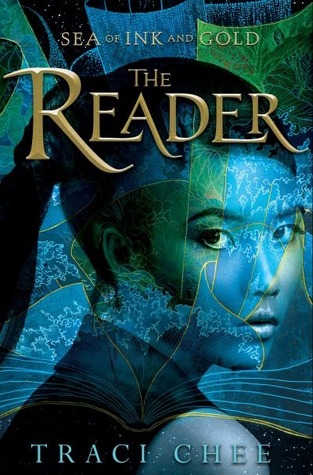 RELEASE DATE: September 13th 2016
This book only recently came to my attention and I'm honestly still not that familiar with the storyline and I don't think I can do it justice but I'll just list a few points (Goodreads link above). It's a book about books, precisely the fact that reading and writing is forbidden *internal scream*. It's a fantasy novel where the MC, Sefia sets out to discover the mystery behind her parents' death and rescue her aunt. There's pirates, thieves assassins and magic that apparently includes diverse characters.
5. The Forgetting by Sharon Cameron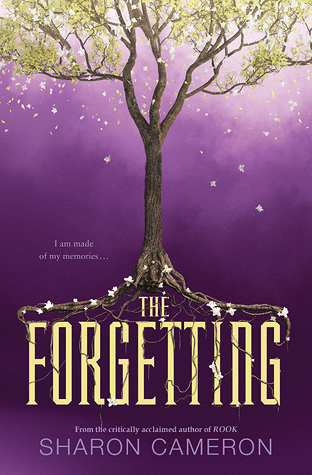 RELEASE DATE: September 13th 2016
I kind of gave up starting new dystopians a while ago because I just didn't see the appeal anymore but I'm always open to interesting storylines and this book happened to come in my path and it sounds SO COOL. The book is set in a world where everything seems all nice and dandy but every 12 years, the city turns to complete pandemonium, everyone forgets everything and there's no remorse. Of course in this world, nothing is the truth and our MC is going to help us find out.
6. A Shadow Bright and Burning by Jessica Cluess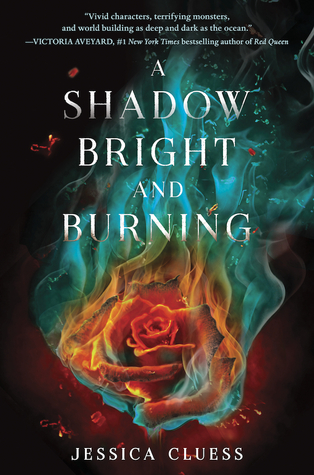 RELEASE DATE: September 20th 2016
I am Henrietta Howel. The first female sorcerer. The prophesied one. Or am I?
Just the title and cover alone makes me want to read this book but about the actual book: it's a historical fantasy book (ahhh) with sorcery and demons and a protagonist that can burst into flames. Just read the synopsis, it sounds epic!!
7. Stalking Jack the Ripper by Kerri Maniscalco

RELEASE DATE: September 20th 2016
JACK. THE. RIPPER. Does that not make you excited? Audrey lives a life of privilege but of course, she wants more that that boring life. Her real interest is in forensic medicine (awesome) where she investigates a string of savage muuuurders. Ain't that brilliant? *
* I don't condone murder.
8. Three Dark Crowns by Kendare Blake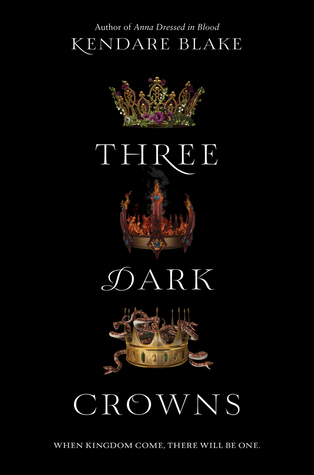 RELEASE DATE: September 20th 2016
And the killing just keeps coming. A set of triplets all heirs to the throne must fight to the death for the crown. Last one standing is the winner! The premise of this story is so fascinating and I don't any way around the dilemma thus far so I'm dying to see how it ends. And other parts of the story too.
9. The Female of the Species by Mindy McGinnis

RELEASE DATE: September 20th 2016
Alex Craft knows how to kill someone. And she doesn't feel bad about it. When her older sister, Anna, was murdered three years ago and the killer walked free, Alex uncaged the language she knows best. The language of violence.
Please don't think I'm creepy but I've got another story with well, killing. I just find them the most interesting type of characters. This is actually a contemporary which I don't read often, however I've heard it's a dark novel with some heavy topics explored in it so you might want to see what they are before reading it.
10. The Fever Code by James Dashner

RELEASE DATE: September 27th 2016
And lastly, WHY WAS THE MAZE BUILT?!? Finally (I hope) we get some answers and details about the reasoning behind this messed up set of simulations and please some actual truth about WICKED. This prequel to The Maze Runner series promises uncovered secrets, the building of the maze and Thomas' involvement. And then the series is finished.
Enjoy the books and stay alive everyone. Repeat after me: "I will survive".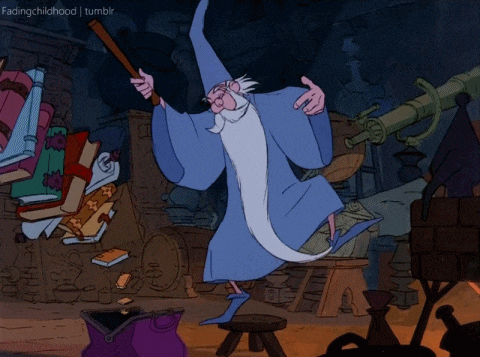 Emily x
CHATTY TIME
What books are you hyping yourself up to this month? What other releases are you super excited about (because obviously I love being swallowed by my TBR)? Comment below!
Psst! Also do you have any conspiracy theories about this mountainous amount of books being released this month? I mean look at those release dates – sus. much?