Helloooo
So I had a much better reading month in July in comparison to my *whispers* 2 books in June. I've had a less hectic month so more time for reading YAY!! I didn't read all the books on my TBR, but I read an extra different book. Does that make sense? Onwards…
READ
Reading challenge


Currently I'm 80% done with my reading challenge this year. I've read 48 out of my goal of 60 books and I'm still ahead of schedule. 14 books ahead to be exact…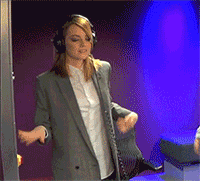 BUT 1 of the books I read in July was 50 pages hehe. I admit it. I'm cheating again.
Best book

The Assassin's Blade by Sarah J. Maas
This was the last book I read in July and it was amazing. The worldbuilding was done so well and I loved meeting all these new characters from Celaena's past *cough* SAM. I recommend reading this so much. It gave so much more depth into Celaena's character and she really does have an interesting past. Yes it broke me. More details in my review HERE.
Worst book

The World of Divergent: The Path to Allegiant by Veronica Roth
Ummm I wasn't too impressed by this "book". Mostly I thought is was useless because its contents were things that fans already knew from interviews and dictionaries, but it was free so… yay? I don't even know how I came across this or why I chose to read it. It was too short to be called a waste of time XD REVIEW!!
Disappointment

/surprise

Frankenstein by Mary Shelley
Oh dear. I've got a disappointment for you last month. Maybe because it was compulsory reading and I tried reading it 1 day day before it was due. I really wanted to love. It sounds so awesome and intriguing but it got so tedious at times. Please don't hate me. Frankenstein wasn't the best narrator. Also probably my fault because I did not like him. Like at all. So it ended up being just okay for me. My REVIEW if you want to know more.
Other books
The Crown (The Selection, #5):  so I finished this book and ergo, The Selection series. Yes all the books and all the novellas. ALL. I won't say I was the biggest fan of the series, but as many people say, it's soooo addicting (and endgame MUST be known). I found it pretty easy to get through but it felt really rushed. The review of it can be found HERE.
Magic Study (Study, #2):  I'm so glad I got back into this series (I don't even know why I waited this long). I really enjoyed this sequel to Poison Study and the sass levels in this novel people. Them sass levels were on point. Very much recommended. REVIEWWW.
The Rise of Nine (Lorien Legacies, #3):  I believe the last book of this series wrapped up in June so I'm about halfway through. Thumbs up? Ahhh I liked this book so much better than it's prequel, The Power of Six. Much faster and much more exciting. Henceforth, I will continue. I know this is getting repetitive but REVIEW for you.
HAUL
Books bought
Literally all of these are ebooks. Take the shop of the internet awaaaay from me.
Dangerous Girls: long time no thriller mysteries and I've heard nothing but greatness about this books so yeah. I got it.
Ivory and Bone (Ivory and Bone, #1):
This Savage Song (Monsters of Verity, #1): monsters. Violence. Sign me up.
Every Breath (Every, #1):
P.S. I Like You: whaaaat? Emily's got a contemporary? Correct (sometimes I need a little fluff in my life).
Unwind (Unwind Dystology Series, #1): and of course to balance that out, I need some creepiness. I'm not that interested as I was in dystopians anymore, but I've heard amazing things about this series, so I'm going to give it a go!!
Ink and Bone (The Great Library, #1): I don't know much about this books (or I can't remember) but it's about BOOKS!!!
Harry Potter and the Cursed Child (Harry Potter, #8**): IT'S HARRY POTTER PEOPLE (so capslock is justified, right?) I am so nervous yet excited to read this because I'm trying to lower my expectations in case it's only meh… but I can't. I will read it this month. If there's 1 book I'm going to read this month, hell yeah it's going to be Harry Potter. ** as advertised on Goodreads XD
Books borrowed
Sweet Peril (The Sweet Trilogy, #2): attempting to read it this month. I wasn't overwhelmed by the first book, but it was solid enough for me to continue with the series. This genre of this book isn't usually my type of book, but we'll see if I enjoy it ay?
Review copies/ARCs sent
None last month.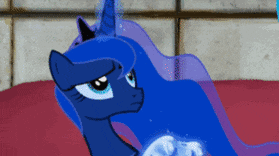 It's probably for the best.
TBR
If you don't know, I love organising so I present you the books I will attempt ( to finish) reading in the month of August.
BOOKISH NEWS
I have so much bookish news for you in the month of July if you haven't heard already…
And some exciting new releases from July

that I intend very much to read…

This Savage Song
Black
How to Hang a Witch
When Michael Met Mina
Harry Potter and the Cursed Child
LIFE UPDATE
So I had my holidays early last month which was such a needed break. And what did I do? Read (of course) and catch up on all my TV. I am finally up to date with Supernatural (a massive effort) and Orphan Black (the season finale was amazing)! The only bad thing about this is that I have to wait until spring (U.S. fall) for new episodes. Oooh I started watching Gilmore Girls and I can't stop. NO SPOILERS please! I probably have enough things to do, but any TV show recommendations to occupy my time? School's still attempting to destroy me. Also I got spoiled on a book this month. I couldn't verbally rage at anyone because: internet spoilers. Why is this still happening? Please people, put spoiler tags on the spoilers. Also I shouldn't read that many reviews before I read a book. I've got end off with my favourite quote from a book I've read this month and it was a toughy. So many good lines in Magic Study and The Assassin's Blade.
"You treat me like a delicate flower. I'll have you know that the most delicate flowers often produce the strongest scent when crushed."

– Magic Study, Maria V. Snyder (Perl)
Isn't that beautiful? As I said, so many good quotes to choose from. Have a tremendous, bookish, August month!!
Emily x
DISCUSSION TIME
 Chat with me about your reading month for July. How many books *accidentally* entered your life through the power of purchasing? Any spectacular books that were read? And how excited are you about all the bookish news in July? Isn't it great? Comment below!