Helloooo
So this is going to be a bit of a different review because I will be reviewing a couple of novellas that were bound-up into a book. This is a spoiler free review so anyone can read this and not get angry at me for spoiling because trust me, you don't want to get spoiled. If you want to know my feelings on the spoilery parts of the book, you can find the review HERE and reveal all the spoilers. The Assassin's Blade is a prequel for Throne of Glass and yes I understand that the series has nearly come to an end and I'm at the beginning.

The Assassin's Blade by Sarah J. Maas

Series: Throne of Glass (#0.1-0.5)
Genre: Fantasy
Publication: March 4th 2014 by Bloomsbury Childrens
Pages: 448
Source: Borrowed

Celaena Sardothien is Adarlan's most feared assassin. As part of the Assassin's Guild, her allegiance is to her master, Arobynn Hamel, yet Celaena listens to no one and trusts only her fellow killer-for-hire, Sam. In these action-packed novellas – together in one edition for the first time – Celaena embarks on five daring missions. They take her from remote islands to hostile deserts, where she fights to liberate slaves and seeks to avenge the tyrannous. But she is acting against Arobynn's orders and could suffer an unimaginable punishment for such treachery. Will Celaena ever be truly free? Explore the dark underworld of this kick-ass heroine to find out.
---
REVIEW
I was not in a stable mindset and it was very difficult to gather all my thoughts once I finished reading these novellas. Just, whoa. I understand now when people say that this prequel "redeems" Celaena or justifies her annoying qualities in Throne of Glass, though I'm still not completely pro-Celaena. I admit she ACTUALLY kicks some serious butt, which was what I wanted in ToG, but her attitude really got to me sometimes. Of course we need to talk about Sam. I expected him have a larger role or presence in these novellas, nonetheless, I love him. I also expected to love him more. Strange that. Maybe the huge hype around his character caused that. He's an adorable cinnamon roll. Arobynn though. I have such rage and resentful feelings towards him, so Celaena's constant defence of him, consciously or not left me quite frustrated.
The Assassin and the Pirate Lord (#0.1): 4 stars
Celaena's concern for the slaves in this novella still feels a bit strange for me. I know it's addressed in the book that the difference between slaves and assassins is choice but I'm not completely satisfied with that. I'm trying not to reveal too much but I think this was a great place to start in Celaena's past showcase her assassinating skills. We get to see the characteristics of Celaena that exist in Throne of Glass (and the eventual changes going through the rest of the novellas). Sam exists and he's great. I really liked him but he puts up a lot with Celaena. Like A LOT. Was his whining annoying at times? Yes. But was it justified most of the time? YES. Celaena is a very difficult person to deal with. I was intrigued to find out more about the relationship between Celaena and Arobynn because let me tell you, her dependency and complete trust in him is frightening. I still want to know why Arobynn wanted the slaves because I don't feel like we got a proper explanation. BUT this #RonLogic;
"Well, she'd kill him if he was dead"
The ending felt a bit unrealistic under those conditions and I was a bit fuzzy on Celaena's plan but I definitely enjoyed this introduction into Celaena's past.
The Assassin and the Healer (#0.2): 4 stars
My first thought: I hate Arobynn. This was a good in between story, however it felt more like a short story than a novella. I liked Celaena's character development and I could tell her pride was a bit damaged (like the tiniest bit damaged). We had a dual POV in this novella: Celaena (duh) and Yrene. I absolutely loved Yrene. Such a nice character and what Celaena did for her really helped me not get as annoyed about her arrogance.
The Assassin and the Desert (#0.3): 5 stars
I was an absolute mess after this novella. I called it about halfway because I was warned about it and I get very suspicious when things are working out too well but it was still really heartbreaking. I got so many mental flashbacks to ToG in this novella and we got to see fighting and killing. I loved exploring different parts of this world and I enjoyed the relationships in this story. The Silent Assassins are very interesting indeed. The horse scene was SO GOOD – the imagery was just amazing. However, this novella was tragic and I just can't. I was destroyed after this and bitter. This may have been by favourite novella.
The Assassin and the Underworld (#0.4): 4.5 stars
Sarah J. Maas teasing the Sam and Celaena ship was just mean. I didn't really believe in Celaena's total denial/lacking recognition of her feelings for Sam. Also everything that Arobynn said or his mere presence in this novella just made me want to punch him or kill him. On the other side of spectrum, Sam *squeal*. Yes Sam and Celaena is ultimate OTP. He's an assassin, he's sweet and cares for Celaena so much. The other guys don't even compete. I expected Celaena to be more affected by what happened in the third novella, but it was still painful to see her difficulty to rely on others.
The Assassin and the Empire (#0.5): 5 stars
I expected this to be more intense but it was still phenomenal. Throughout the last half of this novella, I was like "why Sarah, why?!?". I was spoiled about part of the ending which I am still not happy about. Despite that, there was still terrible emotional suffering on my part. I won't say too much because I don't want to spoil it, but I did think Celaena was smarter, especially as an assassin. Though to be fair, she had some EXTREMELY rough times and I need to remind myself she is still young and emotions are difficult to control.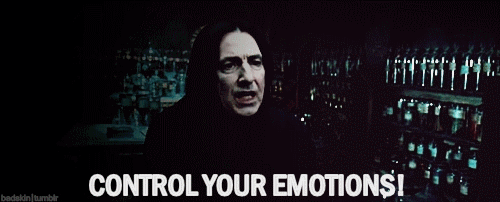 Again I will talk about how I hate Arobynn even more but what's more frustating was Celaena's devotion to him repeated over and over again. Also I hate the king. Celaena though seeming extremely vain, really is a strong character and these novellas definitely gave her more depth. The ending was so powerful and I loved how it transitioned into Throne of Glass.
I highly recommend reading this prequel and even though you know where Celaena's going to end up at the end of this these novellas if you've read Throne of Glass, it's still so devastating. I may need to reread Throne of Glass and see if my thoughts have changed. Basically to sum up,
"My name is Celaena Sardothien, and I will not be afraid."

Emily x
DISCUSSION TIME
Have you experienced the epicness that this prequel is through the power of reading? What did you think? Tell me what your favourite novella from the bunch is. Also what was the last book you got MAJORLY spoiled for – or are you amazing at avoiding spoilers? Do you have any series that are coming to an end and you're only starting? Comment below!
* I am a Book Depository affiliate – for more details, you can read my Disclosure HERE.