Helloooo
I've got a book review today on Magic Study. Am I the only person basically at the start of this series? Firstly, if you haven't read Poison Study (the first book of this series), you need to read it. It's one of my all time favourite books because it's amazing! SO. GOOD. It's also one of those young adult borderline adult books and it does go darker as you get more into it and ahhhh so so good. Getting off track… today I'm going to talk about the sequel and you will get spoiled for the FIRST book because this one starts near-ish in time after the events of the first novel. There is a going to be a spoilery section which I will clearly warn the start and end where I will talk about what I thought of the major revelations of this book. Also it's at the end so you can keep reading the non-spoiler part until I flash signals (in words).
Magic Study by Maria V. Snyder
Series: Study (#2)
Genre: Fantasy
Publication: October 1st 2006 by Luna Books
Pages: 392
Source: Borrowed

YOU KNOW YOUR LIFE IS BAD WHEN YOU MISS YOUR DAYS AS A POISON TASTER…

With her greatest enemy dead, and on her way to be reunited with the family she'd been stolen from long ago, Yelena should be pleased. But though she has gained her freedom, she can't help feeling isolated in Sitia. Her Ixian background has changed her in many ways—and her newfound friends and relatives don't think it's for the better….

Despite the turmoil, she's eager to start her magic training—especially as she's been given one year to harness her power or be put to death. But her plans take a radical turn when she becomes involved with a plot to reclaim Ixia's throne for a lost prince—and gets entangled in powerful rivalries with her fellow magicians.

If that wasn't bad enough, it appears her brother would love to see her dead. Luckily, Yelena has some old friends to help her with all her new enemies….
---
GENERAL THOUGHTS
I really enjoyed reading this book and whole experience getting back into this series. We saw some cameos from the first book *excessive squealing*, although they didn't appear until about halfway. I was actually quite surprised they came in that late. However, this gave time for us to get to know the new characters; Yelena's family and the magicians. I think it was really cool that readers were able to discover this other side of the Ixia with Yelena and (kind of) experience her journey through this new land and her magic abilities – also because it was in first person point of view. Just look at the synopsis – that's what I wanted in terms of the basic plot points for the sequel. Keyword: ENEMIES.
PLOT
Okay, I've seen people say that this book is really good but what let them down is around the 200-300 pages mark, it gets weird and the dynamic of the story gets messed up with this new conflict, and though it was difficult to adjust to at the beginning (it really had a different feel to the previous part of the book), I wasn't too bothered by it, and it didn't ruin the book for me. I was engaged almost all the time, but I saw my concentration reduce more as I approached the ending. That was my biggest concern and it kind of kept me saying are we at the end? What about now? But I thought that was the climax. Wait another "climax"? Because many things needed to be "resolved", the build-up and tension created by the author was abruptly interrupted by the "solution" which was too short and "easy" for my liking (many quotation marks necessary to explain my point). I thought the serial murder mysteries were interesting and I liked how they drove the plotI was really happy with the ultimate ending though because it suggests a new journey and more enemies!!
WORLDBUILDING/SETTING
I was so excited to see the southern lands of Sitia and its people and as expected, the atmosphere was the opposite of Ixia and it was interesting to see Yelena's discomfort in her homelands and around supposed familiar people and I think the worldbuilding was done quite well to get that different vibe. More open to exploration than the confined nature previously, yet I could sense her isolation as an outsider. Quite ironic in comparison to the first novel. A thing I will say about the writing was though it had some beautiful imagery, I wanted more. This is actually a new aspect I've found lacking ever since reading Uprooted by Naomi Novik, which was filled with phenomenal imagery. So yes, I just wanted that little bit more of the beautiful writing I know Maria can do describing the setting and the magic especially to be more immersed and connected (again probably because of Uprooted in which the magic description is so vivid). I do believe this is more of a personal preference and many may think this book already has sufficient imagery but new location and I wanted more worldbuilding.
CHARACTERS
Yelena is an amazing YA heroine and her sarcasm *dramatic pause* let me tell you. Lethal. Her comebacks to sexism: slaying. Her compassion especially towards the beggars was a characteristic that really stood out for me, yet she wasn't afraid to stand up to what she believed in and protect those she loved and the innocent. She has to prove herself over and over again and she does it in style. I enjoyed seeing Yelena discovering her new magical abilities, though it did get annoying at times when she was able to escape situations quite easily using them, as well as being treated as a special snowflake at times. Another thing I admire is her ability to make and trust her instincts and decisions, though at times she was reckless. Also she has her priorities in line and doesn't full-time sulk over Valek's absence (I did… at times). It annoys me so much when the protagonist of the book can't even continue life without their significant other, and that's all they think about because reading it is boring, so even with the lacking Valek in the first portion of the novel, I applaud Maria V. Snyder so much for actually focusing on the action with the occasional tease of Valek's later appearance.
Speaking of Valek, although I was very excited when he did come up in the novel, I don't think he had enough of a role and he was very much a minor character. I felt a bit distanced from him in this book in comparison to the first but this is probably due to his contrasting relationship with Yelena – that stoic persona has changed. I love the relationship between Valek and Yelena and it's one that is rare to find. It's developed and is built on trust and respect for one another as a person and their intellect. I loved how they found strength in each other, however they weren't completely codependent and didn't try to control one another – one of my favourite ships.
I really hated Leif (Yelena's brother) because his actions were selfish and the decisions he made were full of bitterness and attention-seeking. The justifications to redeem him throughout the novel weren't enough for me to even remotely like him. That ONE (huge) action and decision me made regarding Yelena I couldn't accept and began my mental list of reasons I strongly disliked him. It was like a catalyst. Can you see I'm trying not to spoil the book? He was already cold beforehand and I admit there was a single scene that made my feelings towards him less harsh;
"As the rest of us grieved, Leif searched the jungle for you day after day."
"When did he finally stop?" I asked.
"Yesterday."
Then my mind changed I started getting annoyed whenever he would even appear in the book, let alone when words came out from his mouth. Yes one of those characters – even thinking of him now makes me angry.
Let's talk about Cahil. I was pretty indifferent to him at the beginning of the novel and then I started warming up to him. And THEN Valek came and yeah… he was history. His was mostly the target of Yelena's sass and it did make we smile smugly a couple of times like that's my girl!!
Anyway, I was so happy to see the appearances of favourites from the first book. The Ari and Janco banter was still strong and I just love their relationship with Yelena. They are very protective of her, yet they know to stay back and allow Yelena to handle situations because they know and we all know she can. Basically what I'm saying is they treat her as an equal – they're not afraid to knock her down during training and they don't underestimate her abilities and know their boundaries.
I need to talk about the horses. Yelena's conversations with Kiki and Topaz and I think these scenes were nicely placed to break the action up a bit. The dialogue with the Kiki was so adorable and an absolute delight to read. The names Kiki made up for each person according to the first impression – hilarious!
"Kiki viewed the world through her stomach. Peppermints were good; therefore, trusting another was also good."
That is literally my outlook on life – I relate to Kiki on so many levels it's ridiculous. One of my favourite characters in this book.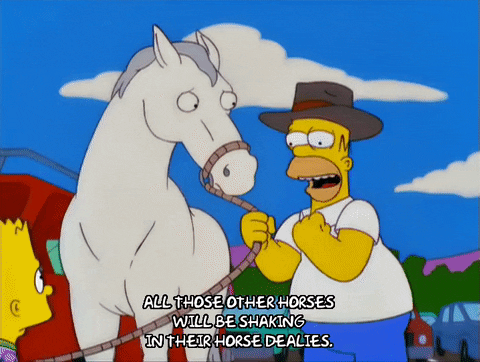 WRITING STYLE/PACING
Something I liked throughout the novel was the pacing. After reading many too fast paced and rushed books, I was nice to dive into a book with a medium fast pace, which made the experience more exhilarating. And I enjoyed the scene lengths – they didn't drag out, nor did they end before they even started (with exception to parts of the ending). Also I really enjoyed Yelena's voice – the voice of a rational, intelligent and witty person. It's so difficult to find these protagonists some days. Her arrogance did bother me sometimes though.
– – – – – – – – – – – – SPOILERS AHEAD! – – – – – – – – – – – –
3… 2… 1…
Just a couple of things I want to talk about it this spoiler section. Something that bothered me was the disguises. So if you've read Poison Study which if you haven't, stop reading this immediately because this is a huge revelation. Okay, so Commander Ambrose is disguised as a woman throughout this novel and Valek is disguised as Advisor Ilom felt a bit unreal to me. Were their disguises actually that good without ANYONE (except Yelena) noticing? The more it was mentioned, the more unbelievable it became for me. Also Valek should have killed Cahil because obviously Cahil is not in his right mind anymore and is so power-thirsty. And we all know power = everyone dead in Cahil's hands.
Also the ending. As in the "first climax". I was surprised because well, that was the character's introduction. However, the revenge and as the sister of Mogkan felt a bit cliché. BUT I really liked seeing female villains (although she wasn't the main villain) and I don't know how to phrase this but her unyielding character and ability to portray brutality regardless of being a female.
– – – – – – – – – – – – END OF SPOILERS! – – – – – – – – – – – –
It was so refreshing to see a more mature writing style compared to the previous books I've been reading. I went into this book expecting a second book slump and although I loved Poison Study, this was a very good follow-up filled mostly with intense and action scenes that really helped build the tension. I'm definitely going to continue the series and am very interested to see Yelena develop in Fire Study. Overall, I had a wonderful experience reading this book even with those stages of confusion towards the end. Also I don't know how much you understand how pleasing the titles in this series are. Consistency.
Emily x
DISCUSSION TIME
If you've read this book, tell me what you thought. Did you think it had the second book slump? Or have you read any sequels recently? Also, how much does a disappointing ending contribute to your experience with book? Are you going to read this book know or start the series? So many questions haha. Comment below!
* I am a Book Depository affiliate – for more details, you can read my Disclosure HERE.