Helloooo
I hope you've had a good start to the week and I've got another book review today on The Crown, the last instalment of The Selection Series! It was a very light read and helped me get back to reading from my reading slump – that was a nightmare. Anyway, I've had a pretty meh experience reading this series, yet I still find myself finishing this series. I've been trying to pinpoint why I've continued – 5 books!! I've stayed through (though to be fair it could have been condensed to 2 or 3 books). Also this is going to be a spoilery review because I really need to discuss the revelations in this book, but I'll mark that section in BIG WRITING so if you haven't read the book yet, you can keep reading until I say so. OR if you don't have any intention reading it or just don't care, you can read the spoilers :D
The Crown by Kiera Cass
Series: The Selection (#5)
Genres: Science fiction, Romance
Publication: May 3rd 2016 by HarperTeen
Pages: 279
Source: Borrowed

When Eadlyn became the first princess of Illéa to hold her own Selection, she didn't think she would fall in love with any of her thirty-five suitors. She spent the first few weeks of the competition counting down the days until she could send them all home. But as events at the palace force Eadlyn even further into the spotlight, she realizes that she might not be content remaining alone.

Eadlyn still isn't sure she'll find the fairytale ending her parents did twenty years ago. But sometimes the heart has a way of surprising you…and soon Eadlyn must make a choice that feels more impossible—and more important—than she ever imagined.
---
GENERAL THOUGHTS
If I were to put it simply; I was not completely satisfied with this ending to the series even though I wasn't expecting much. Also this review is going to spoil the previous books of the series so you may want to leave if you don't want to be spoiled on America's story. Okay, so this book begins after the events of America's health scare and Eadlyn still has her selection going on, although it felt like the section was a side plot because it was so neglected. This book was very easy to get through and there were some times I was amused, however I found myself slipping into this phase of reading when after the chapter finished, I would be like what just happened… and go back to skim the words. Also, I felt the issues explored in this story like the lack of people's choice in the monarchy, the relationship between countries and Eadlyn's choice in the selection, were too straightforward and solved too simplistically, and unrealistic. The outcomes also seemed forced, as though they only happened because the author wanted it to.
PLOT
The thing that probably irritated me the most was the lack of plot. Things were happening but it didn't seem to go anywhere – there wasn't any drive. I felt the stakes weren't high enough so I couldn't feel nervous for Eadlyn. I mean I appreciate the author's effort in weaving in the politics and its reality for monarchs vs. the appearance and how they are perceived by citizens, but the execution was done poorly and as I said before, too simplistic. I was reading this as a light read, but the the inclusion yet lack of development of this political unrest is just no. I understand the author probably wanted Eadlyn's story to be different to America so being less focused on the actual selection, but this just made Eadlyn's judgements about the boys and their interactions disconnected and my keyword of this review; unrealistic.
WORLDBUILDING/SETTING
There wasn't really any worldbuilding in this novel. I guess there are limitations to describing the same castle over 5 books but I still wished to see more imagery and I didn't get the feel of a dystopian novel – I don't know; is it even a dystopia anymore?
CHARACTERS
You can tell Kiera Cass put in effort to demonstrate Eadlyn's character development (especially from the previous novel) becoming more responsible and less selfish, but she seemed really bland, especially towards the end. I kind of liked her previous defiance and sass that many people hated in her because you get to explore the double standards of "powerful" leaders and society's connotations of femininity with being lenient and pushovers (but yes she was purely bratty many times).
"I'm going to assume that you aren't implying by that statement that I'm actually being too female about this. Because, yes, I am emotional."
But I have to say most of feelings didn't have much substance or background to them, like when the boys would declare their love for Eadlyn, I would be like you've only been on one date, you've had hardly ANY personal interactions so I think this quote basically sums this up;
"It's like he's in love with someone he thinks you are, not who you really are."
Seriously, this was EVERY ELITE BOY in this book. The romance was barely existent and didn't seem genuine. Even for the person that Eadlyn chose in the end, I couldn't look back and pinpoint interactions that grew into this "deep attraction" – more like a plonk of obvious wink winks saying this person is endgame but be surprised because it's shocking (almost like instalove). Anyway, half of the elite boys literally had no interactions with Eadlyn so I didn't understand why their presence was necessary; Fox, Ean and Gunner – did anyone really think they had a real chance? I think Eadlyn's relationship with Kile was the most realistic as they spent the most time together and already knew each other, Hale was a sweetie but Henri was absolutely adorable but… the language barrier.
I did love the cameos of characters from the original trilogy because they were more developed, but they seemed out of character at times. It could be just maturity, but I still felt their dialogue and actions were quite forced like much of the characters in this book. Ah Grandma Singer just made me laugh (internally) the most even though she was quite stereotyped;
"IT'S NICE TO MEET YOU TOO!"
I moved her toward the head table. "He's not deaf, Grandma."
Another thing I liked was seeing the friendship between Eadlyn and Neena though I wished it was developed more. It was refreshing seeing girls being supportive, not tearing each other down and Neena helping bring Eadlyn open up to people and being understanding. But everyone was too perfect, too understanding and too accepting with all Eadlyn's decisions.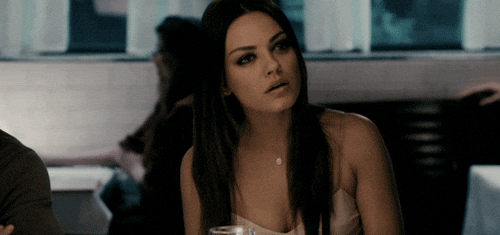 WRITING STYLE/PACING
I thought initially the pacing was pretty good, but then it escalated (not into a climax) and made me confused about what just happened because it was scene after scene without building up the characters or emotions, so it just became quite dull. However, I found it really easy to get through because it was really easy to read, and I think what motivated me to finish was just wanting to know who Eadlyn ended up with.
– – – – – – – – – – – – SPOILERS AHEAD! – – – – – – – – – – – –
3… 2… 1…
I found many of the decisions made in this novel were ridiculous and unjustified like allowing Eadlyn to become queen at such a young age because her parents are stressed and Eadlyn making political decisions so quickly without considering the options suggested by advisors. Also, although I was rooting for Erik when he was introduced as a love interest, there wasn't enough preparation put in for their relationship to be love. The revelation of Ean and Hale being gay might have been a shock to me if I wasn't spoiled – I was so mad about this and if you're following me on Twitter, now you know this is what I was talking about. I loved the fact that the author put in diversity and the notion seemed plausible because the boys do spend so much time together. Also Maxon's story at the end broke me and LADY BRICE whaaaat. I hate Maxon's father even more and I can't even remember his name, nor do I care. That was a good shocker and beforehand… Marid. I think the foreshadowing behind his betrayal was done well – I really should have seen it coming. So those were my 2 *shock. horror. gasp.* moments but they still didn't save the novel all together.
– – – – – – – – – – – – END OF SPOILERS! – – – – – – – – – – – –
Although I did enjoy the fluffiness of this novel, I hoped that this book would back it self up more with stronger and dynamic characters and reasonable storylines. They seemed quite forced without any backstories and events to support the decisions made in this novel. The epilogue was unnecessary and the conclusion was way to fast for my liking. Finales are difficult to construct and please everyone, but I personally think if the book was less rushed and more time was put into developing the characters, it could have been more successful. I did find myself giddy at some moments in the novel so they contributed to partial enjoyment of the story but overall I don't think I'll be visiting this series soon. Pretty cover though :)
Now you're probably thinking I'm such a negative person because all my reviews so far have been not as praiseworthy as… possible but I think it's just been disappointing reading experiences because of high expectations.
Emily x
DISCUSSION TIME
YAY I've finished the series!! Have you finished any series recently? If you've read The Crown or The Selection Series, tell me what you thought of it and share your reviews. Comment below!
* I am a Book Depository affiliate – for more details, you can read my Disclosure HERE.